Empathy is a strange and powerful thing. There is no script… It's simply listening, holding space, withholding judgement, emotionally connecting, and communicating that incredibly healing message of "you're not alone."
~Brené Brown, Daring Greatly: How the Courage to Be Vulnerable Transforms the Way We Live, Love, Parent, and Lead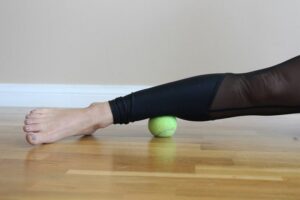 Hello,
I am writing to you from the coolness of our back porch. There's a juvenile downy woodpecker at the feeder, and Lulu is peacefully surveying the yard (momentarily at least).
I'm writing for a few reasons. The first is tomorrow (Monday June 27th)  I'm planning on leading a class with some myfascial release. In the studio we'll use tennis balls. If you're practicing from home, you could use tennis balls, rolling pins, a body roller, another ball like a La Crosse ball, maybe an apple or a potato. Use your imagination and take advantage of the resources of your home studio!
I am also writing to humbly implore you to send me an email if you plan on attending classes in person. Turns out I am not great at recording that information on the fly and in trying to do so, have kind of goofed up my own records, and now I only have the vaguest idea who is coming when. Our in person classes are small right now, so it's ok, but I'd like to fix it. So please email me with your in-person schedules. Thank You!
Looking ahead to July, I am planning on taking July 4th off so there will be no class that morning. We will also be having subs on Friday July 22nd, and Monday July 25th. I will be checking in with all students closer to these dates, to give Sarah Maxey and Jennifer Monsos a better idea of what size class to expect.
Much Love,
Elle
Schedule
Contact me with any questions!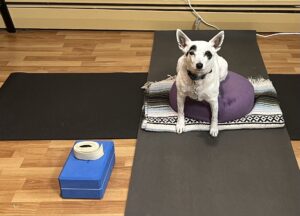 Fridays
7:18 amForrest Inspired Vinyasa – Infinity and Zoom.
Mondays
8:15-9:10am Forrest Inspired Vinyasa – Infinity and Zoom
(No Class July 4th)
Thursdays
7:15am Forrest Inspired Vinyasa – Root River Zoom
Root River Yoga on Zoom
Consider joining me and a great group of students for a Root River class and support an amazing studio that serves rural SE MN. Register for classes and learn more about Root River Yoga here.
Lets Stay Connected