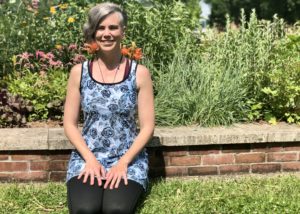 Welcome Yoga Friends!
If you've found your way to this page, chances we already practice together and these pages have been created with you in mind. Thank you so much for all your support and inspiration, none of this would be possible without you!
All my video classes are offered as "Pay What You Can, If You Can." If you enjoy them and can afford to contribute to their continued maintenance and production, please do! You are not only helping me out immensely but you help make it possible for people who can't contribute financially right now to continue their practice.
If you're looking for Zoom classes to join us in real time head on over to the Newsletter to find out what's happening this week.
See you on the mat!
Elle
Sign up for the Yoga with Elle newsletter