To love a place is not enough. We must find ways to heal it.

― Robin Wall Kimmerer, Braiding Sweetgrass: Indigenous Wisdom, Scientific Knowledge, and the Teachings of Plants

Hi Everyone,
I am realizing that I missed last week's Newsletter completely, and I'm sorry about that! I have been dealing with some low energy, which means that it's not just the newsletter, I'm just behind on life right now. Or maybe I should say more behind than usual!
It looks to be cold on Wednesday, and it seems this trend will continue, which means we'll be switching over to an online format. I'm going to take at least this Wednesday off and aim to regroup by next week. To this end, if you are interested in Wednesday morning classes please reach out and let me know if you prefer the 7:45am time, or the 8:15am time. Thank You!
If you are craving a Yin practice, this Thursday's Root River class will be Yin Yoga. Everyone is welcome follow the link below to sign up, get a hold of me or Amanda of Root River with any problems. You're also welcome to stay online afterwards for a quick virtual coffee/tea socialization time.
See you on the mat!
Elle
Schedule for Week of Sept 27th
Monday
8:15 am All Levels – Infinity Full, contact me if you want to be on the waiting list.
Wednesday
6pm All Levels – Root River Zoom
Thursday
7:15am All Levels – Root River Zoom
Friday
7:45 am All Levels – Infinity- Full, contact me if you want to be on the waiting list.
Yoga Videos and Meditation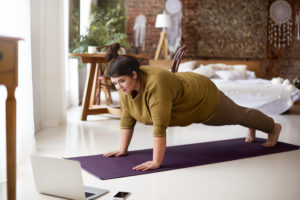 As always, these are shared with you under the category "pay what you can, if you can."
Here's the link to PayPal your support: https://www.paypal.me/ElleNewman11
Root River Yoga on Zoom
Consider joining me and a great group of students for a Root River class and support an amazing studio that serves rural SE MN. Register for classes and learn more about Root River Yoga here.
Wednesday
6:00-7:00pm All Levels
Thursday
7:15-8:15am All Levels
*You're invited to stay online after class for coffee/tea and a chat.
Ways to Keep Connected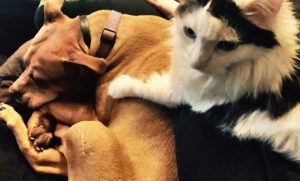 Tips for Practicing At Home
Create a space for yourself, but don't get bogged down in creating a perfect space for yourself.
Put your class on the calendar. Make space in your day.
Make it special for yourself. Maybe this means putting on your favorite fancy yoga pants, maybe this means you finally get to practice in your pjs.
Reach out to me if you get stuck.