"I have met myself and I am going to care for her fiercely."
~Glennon Doyle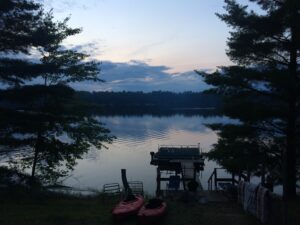 Hello Friends!
First the info you need, I have planned a last minute trip to see family and Jen Monsos will be subbing for me Monday August 8th. She has asked that I pass on her own Zoom link for anyone who wants to join her digitally. You will find it in the schedule below.
This week's inadvertent theme continues to be connection. I'm currently looking forward to seeing family this weekend, up at their cabins in Northern Wisconsin. I found this image of their lakeshore from 2017, the last time I was up there and the last time I saw many of them.
I appreciate our weekly connection more than I can say, and to that end, I'll see you tomorrow!
Much Love,
Elle
Schedule
Contact me with any questions!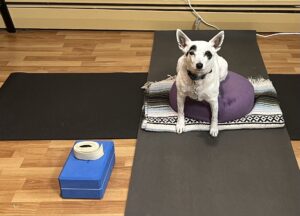 Fridays
7:18 amForrest Inspired Vinyasa – Infinity and Zoom.
Monday August 8th
8:15-9:10am Jen Monsos Sub – Infinity and Zoom

Thursdays
7:15am Forrest Inspired Vinyasa – Root River Zoom
Root River Yoga on Zoom
Consider joining me and a great group of students for a Root River class and support an amazing studio that serves rural SE MN. Register for classes and learn more about Root River Yoga here.
Lets Stay Connected