"We crave and need challenge, adventure, and a daily diet of delight."
~Ana Forrest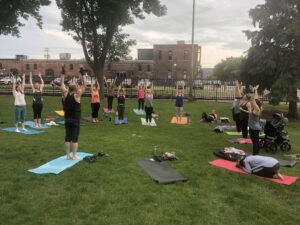 Hello Everyone!
Thank you so much for your caring patience with me as my back recovers! I am feeling better every day, and was even able to do a little triage gardening over the weekend.
For anyone who is interested in practicing yoga with me outside at the Winona High School, the information you need is here.
There is considerable construction right now so you need to approach the high school from the direction of the small lake. The Sarnia entrance is blocked off, as I hilariously learned last time!
See you on the mat soon!
~Elle
Weekly Schedule
Contact me with any questions!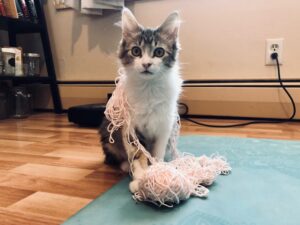 Tuesdays
8:15 am- 9:15am Forrest Inspired Vinyasa – Outdoors at Winona Public High School. More info.
Thursdays
Fridays
8:15 am- 9:15am 

Forrest Inspired Vinyasa – Dharma River In person and Zoom

Space is limited, please make sure I know if you're attending in person.
Contact me if you don't already have the Zoom Link.
Any classes purchased to practice with me through Infinity/HALO will be honored, just let me know.