Meditation and mindfulness are about paying attention to what is happening in the present moment, with a sense of curiosity and compassion. Knitting offers that perfect present-moment focal point. Sometimes my pattern is very simple and I am able to "zen out," just focusing on the rhythm of the movement—making knitting feel like a meditation in motion. Other times, the pattern is very complex, requiring all of my focused attention to count stitches and toggle between techniques.
The Yoga of Knitting: Peace in Every Stitch by Michelle Dalbec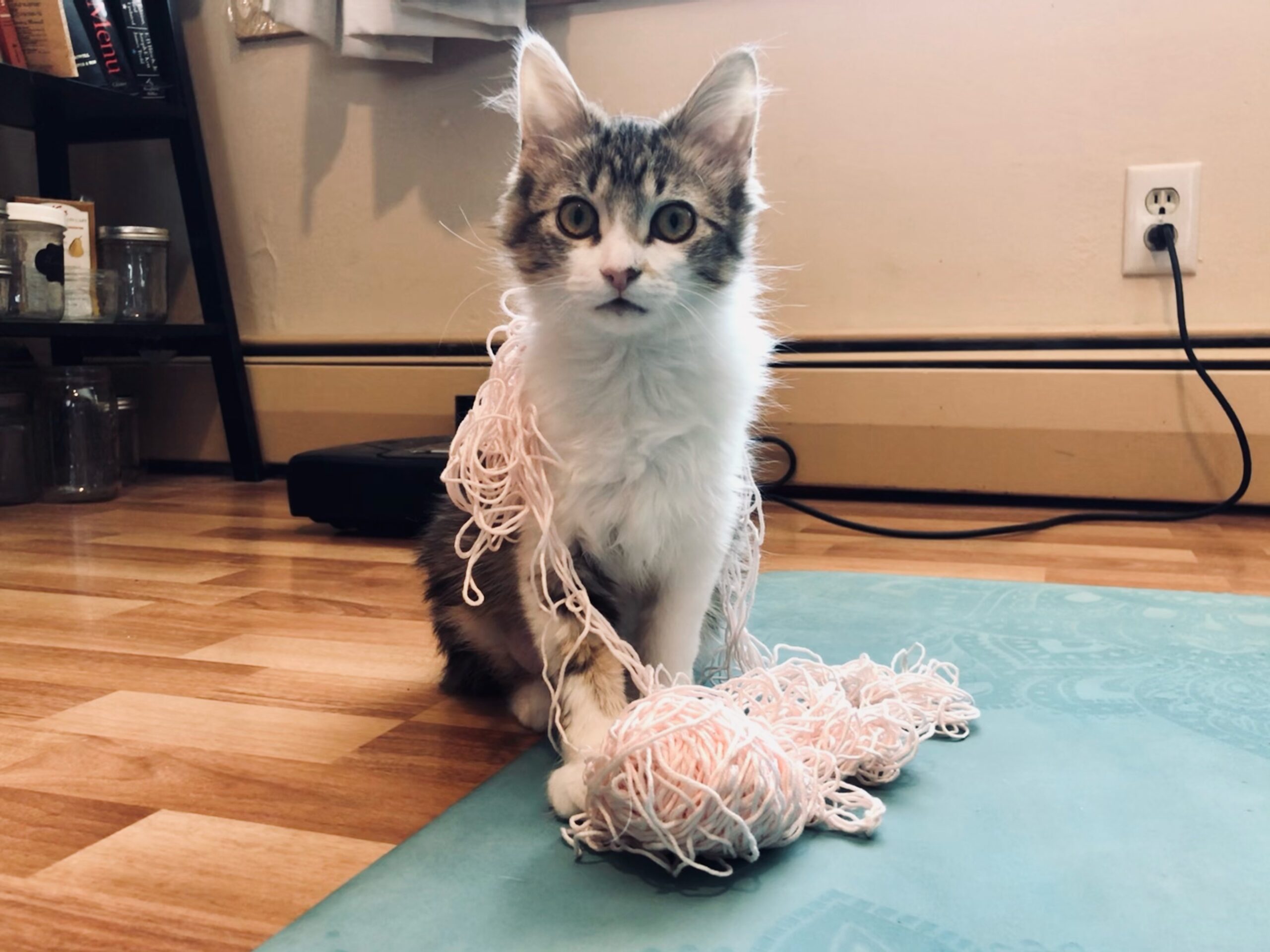 Hello Loves,
When you look at the schedule below you'll notice we're back to our regularly scheduled programing with a week full of Forrest Inspired Vinyasa classes and a Back to Basics class on Wednesday morning. I heard from a number of you that you enjoyed the gentle variation so I'm thinking of weaving in a few gentle classes here and there.
Heads up, this week classes through Root River Yoga are free to all new students. Check out the FB event for more information. 
I also have some personal news to share: on March 5th I'll begin working part-time at Yarnology! Many of you know that I learned to knit and crochet while I was recovering from Lyme and it's become a passion of mine. The prospect of spending hours surrounded by gorgeous yarn alone would be enough to tempt me! However, after meeting with owners Gaby and Kelly, I realized I'd want to work for them even if they were selling barbed wire. Their compassion, creativity, and clarity let me know I've landed in the right place.
I am still working at HCO on Mondays and now that it's a bit warmer will be once again taking individuals for outings that primarily consist of driving around and listening to music. If you are interested in us stopping by for a quick, masked wave and hello let me know. For those of you who were already a part of this, thank you! Small gestures can indeed make a huge difference.
Lastly, no yarn or kittens were harmed in the image above.
xoxo
Elle
Schedule for Week of March 1st
Contact me with any questions!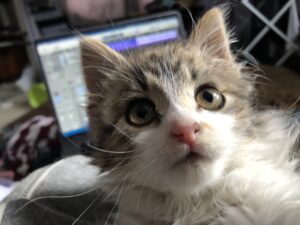 Monday
8:15 am Forrest Inspired Vinyasa – Infinity Yoga
Register Here
In-person class is full, let me know if you want to be on the waiting list.
Wednesday
7:45am Back to Basics Zoom Class
Donate here.

If you're wondering what to contribute, consider paying the same amount you'd pay if this class were at your usual studio. As always, these classes are offered on a pay what you can, if you can basis.
6pm Forrest Inspired Vinyasa  – Root River Zoom
Thursday
7:15am Forrest Inspired Vinyasa – Root River Zoom
Friday
7:45 am Forrest Inspired Vinyasa – Infinity Yoga
Register Here
In-person class is full, let me know if you want to be on the waiting list.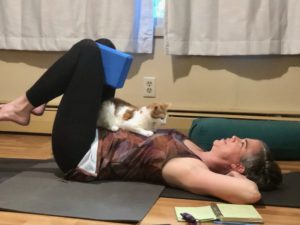 As always, these are shared with you under the category "pay what you can, if you can." Here's the link to PayPal your support: https://www.paypal.me/ElleNewman11
Root River Yoga on Zoom
Consider joining me and a great group of students for a Root River class and support an amazing studio that serves rural SE MN. Register for classes and learn more about Root River Yoga here.
Wednesday
6:00-7:00pm All Levels
Thursday
7:15-8:15am All Levels
*You're invited to stay online after class for coffee/tea and a chat.
Ways to Keep Connected