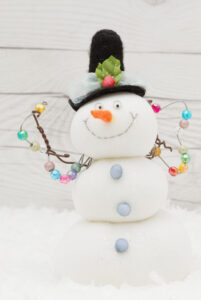 Hi Everyone!
I keep checking the forecast hoping it will change, but everywhere I look I see certainty that we're in for freezing rain tonight. So to keep us all safe, we'll be zoom only tomorrow.
Brett and I also received a notice from Spectrum that due to incoming weather we may have some service interruptions.
We're all going to have to step into our "go with the flow" mentality about tomorrow's class. Assuming you and I both have internet we can zoom together. If this doesn't work, remember you have access to all the classes on my website. If you hover over the "videos" button there will be a drop down menu where I've done my best to separate them into type of class.
Soon you'll get an invite from Infinity to join Punchpass. When you have a moment just press the link and do your best to follow instructions. If it doesn't make sense to you right away, it's ok. We're all still figuring this out. I believe Heather is making herself available to answer your questions. I am also willing to figure it out with you, so please reach out if you need help.
Stay cozy everyone!
~Elle
Weekly Schedule
Contact me with any questions!
Tuesday
8:15 am Forrest Inspired Vinyasa – Zoom only 1/3/23

Thursdays
7:15am Forrest Inspired Vinyasa – Root River Zoom
(No class on Thanksgiving)
Fridays
8:15 am Forrest Inspired Vinyasa – Infinity and Zoom
Root River Yoga on Zoom
Consider joining me and a great group of students for a Root River class and support an amazing studio that serves rural SE MN. Register for classes and learn more about Root River Yoga here.
Lets Stay Connected