I thought it would take a long time to heal, but everything snapped into focus all at once. I realized that love is revolutionary when we channel it…

― Valarie Kaur, My Vote is My Voice—And Voting Is An Act Of Love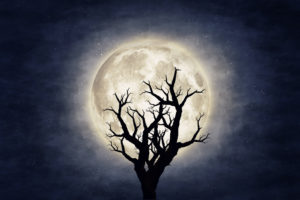 Happy Halloween and Full Moon!
Last night, after enjoying a campy horror movie with friends via Plex and Zoom, I looked at the moon through the window and thought back to times in my life where instead of solitary meditations and virtual connection, the full moon inspired gathering around fires and live music. I'm not sad, exactly. In all honesty, my mood and energy levels were matched perfectly with this weekend's light celebration, but I am mindful of how essential it is for us to connect with our natural world and each other.
Some of you have an invite to a Yoga with Elle contact list via Google Docs. Please add your info if you want to be in contact with the group that practices with me at Infinity Yoga. If you weren't added and want to be, let me know. If you want to be off of the doc, let me know and I will remove you from sharing.
Look below for opportunities to practice together this week, and to find links to videos and meditations. I'm also offering a Zoom class on Wednesday morning at 7:45am. The link is below, reach out with any questions you have.
See you on the mat!
Elle
Schedule for Week of Oct. 26th
Monday
8:15 am All Levels – Infinity
Let me know if you want to be on the waiting list.
Wednesday
7:45am Yoga with Elle Zoom Class
Donate here.

If you're wondering what to contribute, consider paying the same amount you'd pay if this class were at your usual studio. As always, these classes are offered on a pay what you can, if you can basis.
6pm All Levels – Root River Zoom
Thursday
7:15am All Levels – Root River Zoom
Friday
7:45 am All Levels – Infinity
Let me know if you want to be on the waiting list.
Yoga Videos and Meditation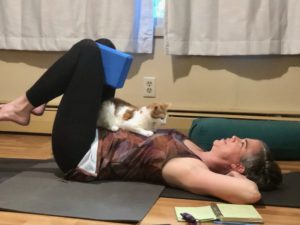 As always, these are shared with you under the category "pay what you can, if you can."
Here's the link to PayPal your support: https://www.paypal.me/ElleNewman11
Root River Yoga on Zoom
Consider joining me and a great group of students for a Root River class and support an amazing studio that serves rural SE MN. Register for classes and learn more about Root River Yoga here.
Wednesday
6:00-7:00pm All Levels
Thursday
7:15-8:15am All Levels
*You're invited to stay online after class for coffee/tea and a chat.
Ways to Keep Connected