Action on behalf of life transforms. Because the relationship between self and the world is reciprocal, it is not a question of first getting enlightened or saved and then acting. As we work to heal the earth, the earth heals us.
― Robin Wall Kimmerer, Braiding Sweetgrass: Indigenous Wisdom, Scientific Knowledge, and the Teachings of Plants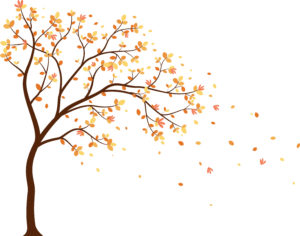 Hi 🙂
Today I am encouraging my cells to breathe in as much of this sunshine and dreamy warmth as they can. From this place of joy I'm looking forward to how we can best stay connected this winter.
As you know I've added a Yoga with Elle Zoom class on Wednesdays morning. Most of you who have been attending aren't coming to in-person classes right now so it's been especially sweet to see your faces and feel your presence as we practice.
This week, I'm also experimenting with broadcasting through Zoom whilst teaching classes at Infinity. Hopefully by Friday this is an offering I can provide. For the time being, I'm also limiting the Infinity class to our closed group.
Of course if Infinity needs to close, Infinity classes will go completely online. While I hope this won't be the case I feel good about knowing we're ready to switch over any time we need too.
If you're curious about Infinity's protocols should one of our community need to quarantine or is diagnosed with Covid, check out Oct. 20th's Newsletter where I share what I know. If you're curious about Infinity's Ionizer air purifier let me know and I will forward the information that Heather sent the teachers.
Below is this week's schedule. As always, if you have any questions, or if there's anything else I can do for you, get ahold of me.
Much Love,
Elle
Schedule for Week of Nov. 9th
Monday
8:15 am All Levels – Infinity – Full
Wednesday
7:45am Yoga with Elle Zoom Class
Donate here.

If you're wondering what to contribute, consider paying the same amount you'd pay if this class were at your usual studio. As always, these classes are offered on a pay what you can, if you can basis.
6pm All Levels – Root River Zoom
Thursday
7:15am All Levels – Root River Zoom
Friday
7:45 am All Levels – Infinity
In person class full, Zoom available.
Yoga Videos and Meditation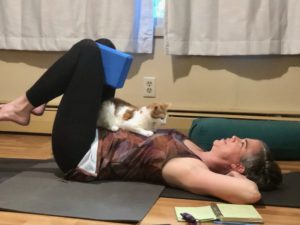 As always, these are shared with you under the category "pay what you can, if you can."
Here's the link to PayPal your support: https://www.paypal.me/ElleNewman11
Root River Yoga on Zoom
Consider joining me and a great group of students for a Root River class and support an amazing studio that serves rural SE MN. Register for classes and learn more about Root River Yoga here.
Wednesday
6:00-7:00pm All Levels
Thursday
7:15-8:15am All Levels
*You're invited to stay online after class for coffee/tea and a chat.
Ways to Keep Connected