"At the time I did not know that stories of life are often more like rivers than books."
~Norman Maclean, A River Runs Through It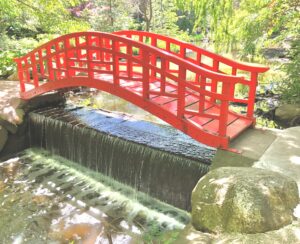 Hello Friends!
We have a bit to get through today, so bear with me! If you practice with me through Root River, all you need to know about is a meetup event. Feel free to read the rest, but no need!n
If you practice with me through Infinity, now HALO, and you haven't been to class recently, there are a few exciting changes to be aware of.
Beginning this Friday July 7th, our 8:15am Friday classes will be held at the beautiful Dharma River studio at 686 W. 5th St., Winona, Minnesota. The first class is my gift to you, meaning no charge, followed by some social time down at the Levee. More info.
Beginning July 11th, our Tuesday 8:15 am classes are moving outdoors for the summer. We're once again partnering with Community Education to fundraise for Our Voices. My intention is for us to get back to our roots as human beings, experiencing the earth, sun, and breeze, rather than visualizing it. I also need to get back to my roots as a yoga instructor who is off her mat assisting students rather than on her mat being filmed. All of us can honor the roots of yoga by contributing to our local BIPOC community. I will send you more information later this week.
You are likely putting together that all of this change is happening as Infinity Yoga Studio changes hands and becomes Studio HALO. Please know that this move came with love and support on every side, and everyone involved supports you in your practice, wherever you end up.
Message from Elle and Heather
To call you valued members of Infinity Yoga, now Studio HALO, barely touches the surface of what you've meant to us and to our studio. The words to express how important you are to our community simply aren't easy to find in the English language, and so this letter has been difficult to compose, and thus slow in coming to you.
As we discussed the possibility—now reality—of the Tuesday/Friday 8:15am group moving to another space we, of course, relived all the adventures we've had together… and found humor in a few misadventures as well. Mostly, though, we spoke about you and how much you meant to us and to the studio. Without you, it's quite possible neither of us would be leading yoga. Without you Infinity certainly would not have survived, especially through the COVID stay-at-home orders.
We know some of you will be following Elle to Dharma River, some of you will continue practicing at HALO, others of you have already—or soon will have—found other places to practice. And all of this is good. To us, what is most important is that you find the place to practice that suits you best. Please know you have not only our blessing, but our sincerest gratitude for the honor of being part of your journey.
Om Shanti,
Heather Lorenz, and
Elle Newman
Ongoing Weekly Schedule
Contact me with any questions!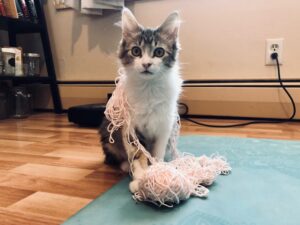 Tuesdays (No class July 4th)
8:15 am- 9:15am 

Forrest Inspired Vinyasa – Outdoors at Winona Public High School. More information to follow! 
Thursdays
Fridays
8:15 am- 9:15am 

Forrest Inspired Vinyasa – Dharma River In person and Zoom

Space is limited, please make sure I know if you're attending in person.
Contact me if you don't already have the Zoom Link.
Any classes purchased to practice with me through Infinity/HALO will be honored, just let me know.