"Fairy tales are more than true: not because they tell us that dragons exist, but because they tell us that dragons can be beaten."
―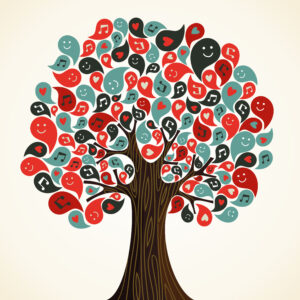 Hi!
I hope you all have had a glorious week since the last time we practiced! As many of you know, I had family in town, and it was the best kind of visit. Laughter was the norm at mealtimes, as I reconnected with cousins who feel more like a sister and a nephew. I learned distant relatives of mine are buried at Woodlawn, and even saw the graves. And much of this was possible because things went wrong in the most delightful way. Meaning as my family pulled into town their car started making funny noises, which turned out to be an easy, inexpensive fix at Ace Auto, but gave us an unexpected extra day together.
Somewhere in all the busy-ness of the week, I haven't written a newsletter until now! And the thing is I'm quite enjoying writing to you all as I drink my coffee and wait for it to be time to teach a Root River Zoom class, so I think I'm going to switch the Newsletter days to Thursdays for a bit to see how it goes. I think this will still give you all the important news and help me reclaim yet more of my weekend.
Other than this wild Newsletter day change, I don't have much new to share. I stopped into the studio yesterday and the floor was still torn up and the office let me know workmen hadn't been in for weeks. In general the timing is very uncertain. We will get back into our studio eventually but for now we are at Yarnology and on Zoom. This means, of course, we have smaller class sizes, so please be in touch with me if you are hoping to practicing in person.
Much love,
Elle
Schedule for Week of Sept 10th
Contact me with any questions!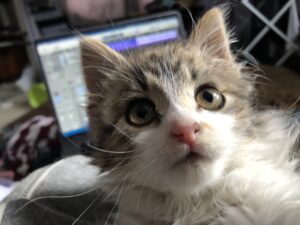 Friday Sept 10th
7:45am Forrest Inspired Vinyasa – Infinity Yoga at Yarnology
Monday Sept 13th
8:15am Forrest Inspired Vinyasa – Zoom only.
Thursday Sept 16th
7:15am Forrest Inspired Vinyasa – Root River Zoom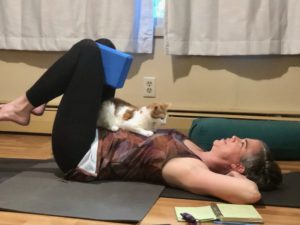 As always, these are shared with you under the category "pay what you can, if you can." Here's the link to PayPal your support: https://www.paypal.me/ElleNewman11
Root River Yoga on Zoom
Consider joining me and a great group of students for a Root River class and support an amazing studio that serves rural SE MN. Register for classes and learn more about Root River Yoga here.
Thursday
7:15-8:15am All Levels
*You're invited to stay online after class for coffee/tea and a chat.
Ways to Keep Connected