Life starts all over again when it gets crisp in the fall.
~ F. Scott Fitzgerald 

Hello Friends,
Just a quick reminder that we are on Zoom only tomorrow (Friday) as Yarnology is preparing for an online event and needs the space. If by any chance you are interested in an online yarn store crawl let me know and I will make sure you have access. Though I'm guessing most of  you have already spent far more time in a yarn store than you ever imagined you would!
I noticed some good beginner size needles in the shop so if any of you are interested in learning to knit let me know and we can plan a knitting hang out for after class. I heard from Heather this week and there is still no news of when we'll be back in our studio. So we have plenty of time in our cozy shop.
Much love,
Elle
Schedule for Week of Sept 17th
Contact me with any questions!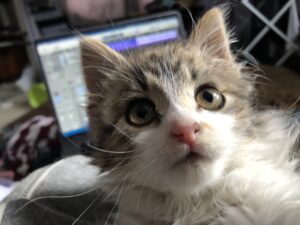 Friday Sept 17thth
7:45amForrest Inspired Vinyasa – Zoom only.
Monday Sept 20th
8:15am Forrest Inspired Vinyasa – Yarnology
Thursday Sept 23rd
7:15am Forrest Inspired Vinyasa – Root River Zoom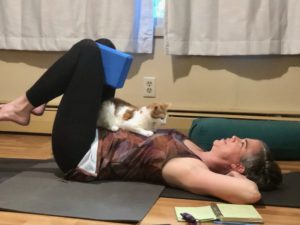 As always, these are shared with you under the category "pay what you can, if you can." Here's the link to PayPal your support: https://www.paypal.me/ElleNewman11
Root River Yoga on Zoom
Consider joining me and a great group of students for a Root River class and support an amazing studio that serves rural SE MN. Register for classes and learn more about Root River Yoga here.
Thursday
7:15-8:15am All Levels
*You're invited to stay online after class for coffee/tea and a chat.
Ways to Keep Connected