Live isn't about waiting for the storm to pass… It's about learning to dance in the rain.
~ Vivian Greene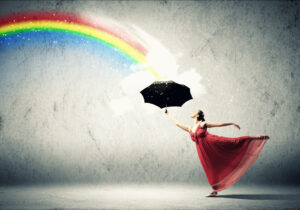 Hi Everyone,
I usually try to find quotes that aren't quite as popular as this one so that you have a little variety when you open these newsletters, but this one seemed too perfect for my mood this morning not to share. Not only is it drizzling as I write this, but the sentiment speaks to how I see my practice. That I'm not avoiding the rain, but keeping myself strong enough that I can see rain for what it is. I might not think I like it, but I can thrive/dance/find joy in it nonetheless.
I wanted to give everyone a heads up that we won't have class on May 31st, which is over Memorial Day weekend. If you are yearning to practice please feel free to make use of the videos here on yogaelle.com. I hope you have a great day off!
For those of you looking forward to practicing outside this summer we have a firm start date of June 23rd at 8:15am at Winona Senior High School. There will be more information in next week's newsletter, including how to register through community ed, and a reminder of how all of that will work.
Let me know if you're interested in practicing in person at Infinity on Monday or Friday. In alignment with the CDC's recommendations, if you're fully vaccinated you can practice without a mask.
xoxo
~Elle
Schedule for Week of May 21st
Contact me with any questions!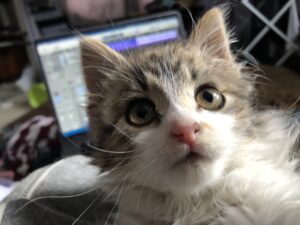 Monday
8:15 am Forrest Inspired Vinyasa – Infinity Yoga
Wednesday
7:45am Basic Yoga Zoom Class
Donate here.

If you're wondering what to contribute, consider paying the same amount you'd pay if this class were at your usual studio. As always, these classes are offered on a pay what you can, if you can basis.
6pm Forrest Inspired Vinyasa  – Root River Zoom
Thursday
7:15am Forrest Inspired Vinyasa – Root River Zoom
Friday
7:45 am Forrest Inspired Vinyasa – Infinity Yoga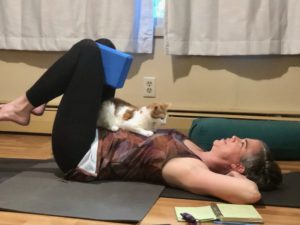 As always, these are shared with you under the category "pay what you can, if you can." Here's the link to PayPal your support: https://www.paypal.me/ElleNewman11
Root River Yoga on Zoom
Consider joining me and a great group of students for a Root River class and support an amazing studio that serves rural SE MN. Register for classes and learn more about Root River Yoga here.
Wednesday
6:00-7:00pm All Levels
Thursday
7:15-8:15am All Levels
*You're invited to stay online after class for coffee/tea and a chat.
Ways to Keep Connected