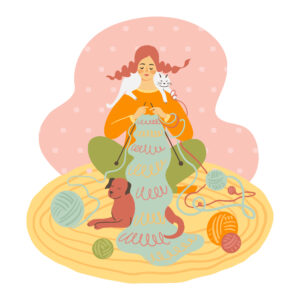 "The doing and the daring are the magic keys to unlocking the treasure chest."
― Reba Linker, Follow the Yarn: The Knitting Wit & Wisdom of Ann Sokolowski
Dear friends,
Thank you so much for your support and willingness to go with the flow this past week. You're all inspiring and I'm so grateful to know you.
As most of you know by now, the Infinity Yoga Studio is momentarily closed due to water damage. I heard from Heather and "it is looking like it will be more complicated than anticipated," meaning it could be weeks rather than days before we are able to return to Infinity Yoga Studio. I am feeling some sadness for our floor that will be replaced, but I am reminded that our yoga community isn't dependent on a studio or even props, but rather our group persistently practicing together.
For the time being we will continue to practice at Yarnology on Monday and Friday mornings. If you are craving outdoor practices, keep in mind that Wednesday classes are at the High School at 8:15am. No registration needed for Wednesday classes; please continue registering for Mon/Fri classes. Zoom is also an option for Monday/Friday classes.
Next Monday, August 9th, I'm unavailable and had lined up a sub. However, this has gotten decidedly more complicated, so as of right now, we're going to take that day off. I will let you know if anything changes.
Lastly, I know many of you are facing obstacles to your practice right now. Please let me know if there's anything more I can do to support you.
much love,
~Elle
Schedule for Week of August 2
Contact me with any questions!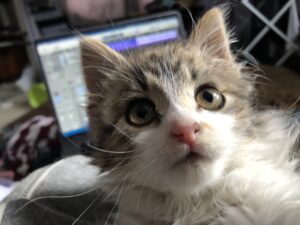 Monday August 2
8:15am Forrest Inspired Vinyasa – Infinity Yoga at Yarnology
Wednesday August 4
8:15am Outdoor Yoga at High School
5-6pm Forrest Inspired Vinyasa  – Root River Zoom
Thursday August 5
7:15am Forrest Inspired Vinyasa – Root River Zoom
Friday August 6
7:45 am Forrest Inspired Vinyasa – Infinity Yoga at Yarnology
Monday August 9 No Class.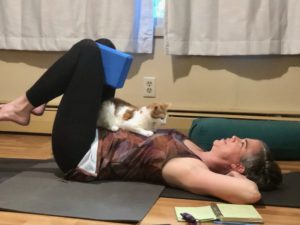 As always, these are shared with you under the category "pay what you can, if you can." Here's the link to PayPal your support: https://www.paypal.me/ElleNewman11
Root River Yoga on Zoom
Consider joining me and a great group of students for a Root River class and support an amazing studio that serves rural SE MN. Register for classes and learn more about Root River Yoga here.
Wednesday
6:00-7:00pm All Levels
Thursday
7:15-8:15am All Levels
*You're invited to stay online after class for coffee/tea and a chat.
Ways to Keep Connected