Hi Everyone,
Guess what? Thanks to Brett, this newsletter is hosted on a new Yoga with Elle site along with all of our videos!
If you explore the pull down menu under "Videos" you'll see that you can choose what kind of video you're in the mood for. If you click "recent," you'll find all the videos in chronological order. You can also watch the videos onsite rather than having YouTube distractions.
Some of us have been able to return to practicing together on Fridays at Sinclair and Mondays at Infinity, but many of us haven't been able to see each other in a long while. I'm putting together an email list in the form of a shared google doc for everyone who wants to be in contact so you can have access to each other as well as me. Please let me know if you're interested.
If you are on Facebook, we also have access to each other in the private Yoga with Elle Group. There are other ways to connect besides the dreaded Facebook, such as Slack, and I'd be glad to set something like that up if there's interest. The advantage is that we could have conversations, share links, ask each other questions and, most importantly, it's not Facebook. The disadvantage is that it's yet another thing to keep track of on the computer, which is why I haven't done this already.
Last week's Thursday morning Root River Yin class went well and we've decided to practice Yin once a session. I'll be checking with the Wednesday evening crew to see if they are also interested in a Yin practice.
As of right now, there's still room in Monday's (tomorrow) 8:15am Infinity class. Contact me if you'd like to register.
Schedule for Week of July 27th.
Monday
8:15 am All Levels – Infinity
Wednesday
6pm All Levels – Root River Zoom
Thursday
7:15am All Levels – Root River Zoom
Friday
8:15am Yoga with Friends – Sinclair Park
Yoga Videos and Meditation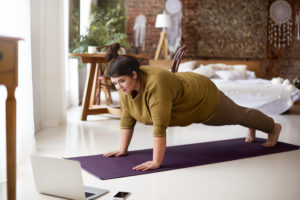 As always, these are shared with you under the category "pay what you can, if you can."
Here's the link to PayPal your support: https://www.paypal.me/ElleNewman11
Things to know about Yoga with Elle Outside:
Please message or text me if you're planning on attending. If there's last minute changes I want to make sure I know who to contact. Also I really love knowing who I'm planning classes for!
Please be respectful and stay 6′ away from each other to ensure everyone who comes is safe and feels comfortable.
I'll wear a mask as we're setting up so if you want to come ask questions, tell me things, etc., you'll be safe.
I'm going to take my mask off to teach so you can hear me and we can record sound, but I will stay on my mat and not walk around making adjustments.
If you are nervous to be around folks but really want to come, please come, wear a mask and set up away from folks. We will lovingly stay away and give you space.
Regular outdoor considerations to think of: You may want sun screen, bug spray, sun glasses, and a towel if it's dewy.
Bring your mat and a block or a blanket if you have them.
Root River Yoga on Zoom
Consider joining me and a great group of students for a Root River class and support an amazing studio that serves rural SE MN. Register for classes and learn more about Root River Yoga here.
Wednesday
6:00-7:00pm All Levels
Thursday
7:15-8:15am All Levels
*You're invited to stay online after class for coffee/tea and a chat.
Ways to Keep Connected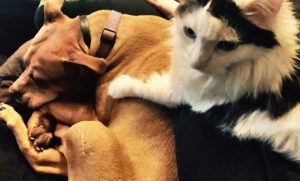 Tips for Practicing At Home
Create a space for yourself, but don't get bogged down in creating a perfect space for yourself.
Put your class on the calendar. Make space in your day.
Make it special for yourself. Maybe this means putting on your favorite fancy yoga pants, maybe this means you finally get to practice in your pjs.
Reach out to me if you get stuck.